6G
In the coming years, 5G-6G will be the primary communication technology throughout the world.
5G-6G will connect over 95% of the human race, spanning the globe.
5G-6G will also connect trillions of systems like sensors and automatic machinery, thereby driving productivity in every industry and every country.
Before this decade closes, the entire human race will run on 5G-6G. Companies that hold the reins will hold the power over communication - and the monetization opportunities that come with it.
ULTRALOGIC 6G, LLC has patented revolutionary 5G-6G technology for:
- Ultrafast, reliable communications - even in high-density environments.
- 5G-6G Artificial Intelligence - for lightning fast responses in complex network management.
- Systems and methods for enhanced fee-based services, which will be in very high demand.
5G-6G is a multi-trillion-dollar market. A few dominant companies will discover enormous revenue streams - larger than the entire GDP of many countries. Forward-thinking leaders will acquire key enabling IP early, and then enjoy growing markets in wireless networking for decades to come.
The fourth industrial revolution has already started, and we are in it! The New Era is powered not by steam and oil, but by communication and information technology. Wireless networking is now the key to success, and 5G-6G is its currency.
ULTRALOGIC 6G, LLC patented solutions are adapted for monetization on a global scale. Users will pay for premium services such as ultra-high reliability, ultra-low latency, ultra-fast transmission, and on-demand access despite crowding, among many others.
ULTRALOGIC 6G, LLC Patents help to enable 5G-6G victory for you and your esteemed customers.
Contact information:
Kemp Massengill, President
709 Via Del Monte
Palos Verdes Estates, CA 90274 USA
kemp.massengill@UltraLogic6G.com
760.390.1410 (pacific time)
Wireless Messaging Patents for Facilitating 5G-6G Market Dominance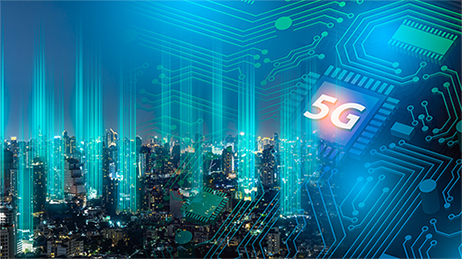 Wireless 5G-6G Intellectual Property for
Winning in a Winner-Take-All World


We offer to sell our expanding 5G-6G patent portfolio to serious wireless companies.