Collision Avoidance of AMRs
Autonomous Mobile Robots (AMRs) are the future of cost-efficient manufacturing and distribution. Our Patents show how self-managing machines can cooperate with each other through on-the-fly localization and identification, even in a crowded or chaotic industrial environment.
ISSUED UNITED STATES PATENTS and PUBLISHED APPLICATIONS (click red underlined number to see the full document or click here to download the zip file of Patents & Publications):
ISSUED PATENTS FOR AUTONOMOUS MOBILE ROBOTS
All Issued Patents have CONTINUATIONS on file with the USPTO -
and all Patents and Applications in this Portfolio are assigned to Ultralogic 6G, LLC.





11,554,479
Autonomous Navigation and Collaboration of Mobile Robots in 5G/6G - January 17, 2023

Robots are expected to be the basis for the 21st-century economy in developed countries, but an unsolved problem remains how to manage autonomous mobile devices and avoid collisions. Here we present methods for mobile robots to identify and localize each other, and collaborate in solving production problems.
Result: COLLISIONS AVOIDED, WORKFLOW ACCELERATED.

11,458,615
Collision Avoidance of Mobile Robots - October 4, 2022

In a busy automated factory, managing a multitude of single-task mobile devices in motion is an unsolved problem. Here we show how the mobile devices can automatically communicate, localize each other, and coordinate to avoid problems such as collisions and interference.
Result: FASTER, SMOOTHER FACTORY OPERATIONS.

10,814,474
Identification and Localization of Mobile Robots - October 27, 2020


Mobile robots in a busy industrial site must coordinate their actions to avoid interfering with each other. This Patent shows how each robot can use coded light pulses and simultaneous wireless messages to identify themselves. The robots can then communicate directly while in motion, for better coordination and management.
Result: IMPROVED PRODUCTION EFFICIENCY.
UNPUBLISHED APPLICATIONS
The following applications have not yet published.


US 18/095,069
Cooperation Among Mobile Robots Using 5G/6G Communications - January 10, 2023

Fixed and mobile robots require specialized communication to identify themselves and localize other robots in real-time. Disclosed are systems and methods enabling a very wide range of robotic systems to communicate specifically with each other, for problem avoidance and productivity enhancement.
Result: RAPID COORDINATION OF AUTONOMOUS DEVICES.
Please click to visit ULTRALOGIC 6G's sister company,
Autonomous Roadway Intelligence, LLC.

Contact information:
Kemp Massengill, President
709 Via Del Monte
Palos Verdes Estates, CA 90274 USA
kemp.massengill@UltraLogic6G.com
760.390.1410 (pacific time)
Autonomous Mobile Robots (AMRs)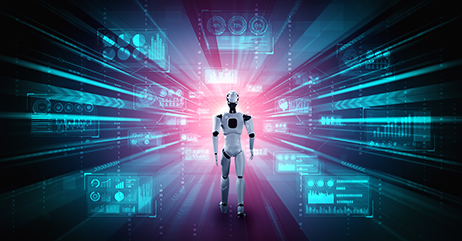 Collision Avoidance of AMRs for Cost-Efficient Manufacturing and Distribution

We offer to sell our expanding Autonomous Mobile Robot (AMR) portfolio to a serious robotics company.